A passenger-first strategy at the heart of Toronto Pearson – International Airport Review
Co-developing with our communities
As we embarked on our journey, we found ourselves at a point where the Canadian Transportation Agency (CTA) was looking to update and introduce new regulations with respect to accessible travel in Canada. While the specifics were unclear at the time, we saw this as an opportunity to accelerate the change by taking base requirements, integrating insights to better understand the traveller, adding innovation where able, and co-developing and delivering solutions that exceeded requirements and would allow for a more inclusive travel journey.
Using a human-centred design approach, we engaged with various advocacy groups for persons with disabilities, such as the Canadian National Institute for the Blind and Canadian Hearing Services. From curb to gate and back again, these groups helped us to develop an accessible passenger-centric mindset through empathy and understanding.
Moreover, the advocacy groups helped to introduce programmes that made travel available to a wider range of passengers by employing tools that already exist and are used within their communities. These activities also drove the introduction of new facilities such as assisted changing rooms, introduced by Changing Places. These assisted change facilities are developed for individuals with multiple and complex disabilities, allowing them to use the space in a safe and comfortable manner. New services introduced included a service animal training programme with the Lions Foundation of Canada Guide Dogs, allowing new guide dogs in training to familiarise themselves with the airport experience.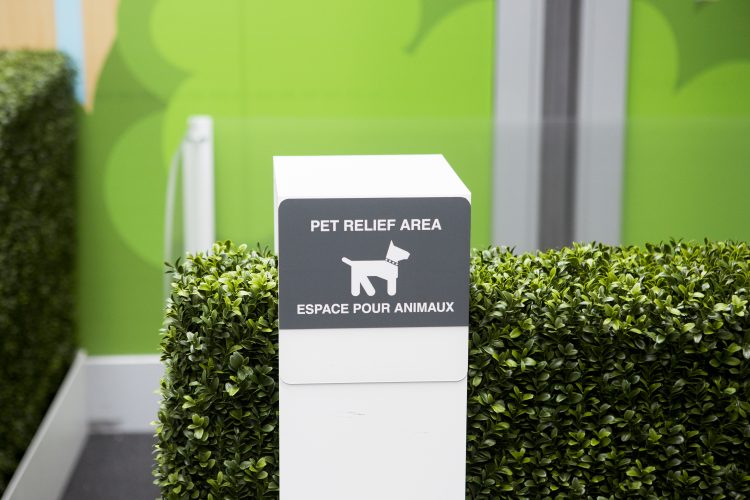 Accessible programmes at Toronto Pearson
As the sixth-most connected airport in the world serving passengers of varying needs from all walks of life, Toronto Pearson needs to reflect the diverse needs of the passengers that it serves. In co-operation with advocacy groups for persons with disabilities, Toronto Pearson aimed to increase inclusivity by building in user experience feedback, innovation, and the concept of care through the introduction of a multitude of programmes and services:
Website – We built a new website to be accessible to all travellers, meeting or exceeding the Web Content Accessibility Guidelines 2.0 Level AA standard, but more importantly, we undertook this work in consultation with the Inclusive Design Research Centre, in addition to leveraging a feedback forum through the Canadian National Institute for the Blind to obtain guidance from screen-reader users
Aira – In 2019, we became the first airport in Canada to offer Aira, an app that uses technology and human assistance to allow individuals with sight loss to navigate the airport independently
Service animal relief areas – We provide individuals who use service animals with clean and comfortable spaces for their animals to relieve themselves on the secure sides of both terminals, eliminating the need to exit to the public side. In 2021, we also introduced a purpose-built, fully enclosed service animal relief area with an innovative in-ground flushing system
Sunflower lanyard programme – First introduced at London Gatwick, the sunflower lanyard programme is available to travellers with invisible disabilities, providing a discreet way to signal that a passenger may need additional help or some extra time to complete a task. As the first airport in Canada to introduce the programme, Toronto Pearson worked with key airport partners, including airlines, government agencies and concessionaires, to provide awareness of the programme and ensure that extra care was provided to the traveller where needed
Video translation services – Through LanguageLine Services, we offer video translation services for 39 languages, including American and British sign language, and over 240 spoken languages to engage with all members of the travelling population
In-terminal shuttle – The backbone of the mobility assistance programme at Toronto Pearson, the in-terminal shuttle service is available for arriving and departing passengers, providing quick and easy access to your gate, or from the jet bridge on arrivals.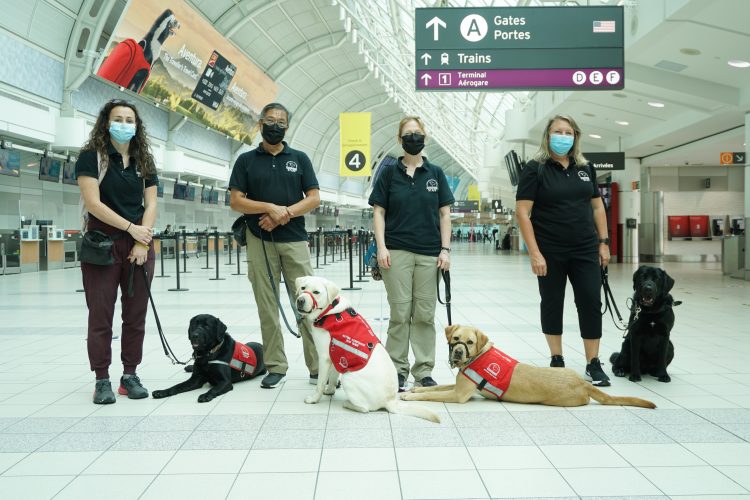 Inclusivity is woven into our DNA
With a goal of making travel available to all, we work with over 400 partners at the airport to deliver a seamless experience, focusing on care, compassion and dignity throughout every touchpoint of the passenger experience. We are at the start of a journey to develop the most accessible airport in the world, made possible through partnership with our travellers and their communities.
In the coming year, and in hopes that the pandemic may finally be behind us, we're looking to reintroduce familiarisation programmes for children with autism and their families so that they can experience the airport in a way that is tailored for them, from check-in through to the seat of the aircraft. We're also exploring new self-service technologies and services to enable an independent travel journey, providing travellers with choices for how they wish to experience the airport.
While no one can say what the future holds regarding the COVID-19 pandemic, a laser focus on the passenger's needs has allowed Toronto Pearson to enhance the airport experience, even during the pandemic. We believe that maintaining this focus and remaining committed to constant improvement in the months ahead will move Toronto Pearson farther along in the journey to being an airport that encourages and supports all passengers as they celebrate the joys of air travel.

About the author
Kurush Minocher is the Director of Passenger Programmes and Marketing Communications at the Greater Toronto Airports Authority. Accountable for the development and execution of Toronto Pearson's Passenger First strategy, Minocher oversees the development of passenger programmes, including passenger experience, services, accessibility, care, research, and insights.