High-frequency rail project an appeal to Liberal base, climate-conscious voters, say ex-Grit aides – The Hill Times
Transport Minister Omar Alghabra's cross-province tour repeating a promise to build a multi-billion-dollar, high-frequency rail corridor is a clear example of electioneering and one that will prove popular with the Liberals' base of "climate-conscious voters," say two former Liberal aides. 
This week, over several days, Mr. Alghabra (Mississauga Centre, Ont.) made the 11 hour trip between Toronto to Quebec City, stopping along the way as he announced the federal government would be launching a procurement process for the project, which he said would be up and running by the end of the decade.
Shaemus Murphy, former Liberal aide and partner in federal advocacy at Counsel Public Affairs, foresees the rail project being popular with the Liberals' base, which consists of the two-thirds of Canadians who supported a carbon price during the last election. "You have to view that from the Liberals' perspective, this is them trying to appeal to climate-conscious voters," he said.
Mr. Murphy said that in order to gain a majority government, the Liberal government needs to increase their popularity in rural areas, and the rail line's service to more rural communities could potentially make a difference.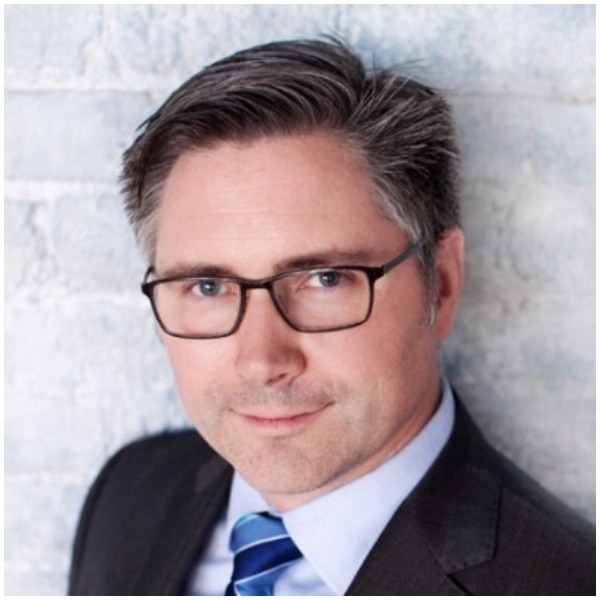 He also said the Liberals have a "tough fight" in Quebec against the Bloc Québécois, with recent polls showing the party holding on to its support. In 2019, the Bloc won 32 of Quebec's 78 seats, up from only 10 the Parliament before. The Liberals lost five seats between those elections and currently hold 35 ridings in Quebec. "There has been this assumption that the Liberal path to a majority is through Quebec, and I don't know if that is borne out. This certainly will help because that area around Quebec City is dominated by the Bloc, and the Liberals need to do some things like this to show voters the benefits of supporting a national government," Mr. Murphy said.
Former Liberal staffer Elliot Hughes said Mr. Alghabra's VIA rail announcement videos, posted throughout his trip on Twitter, shows that the Liberals are trying out a "different type of electioneering."
"I think they're kicking the tires on some different approaches to making announcements on commitments and policies that were in the budget. In the last couple of weeks, you've also seen these types of announcements that include the prime minister and other senior cabinet ministers," said Mr. Hughes, a senior adviser at Summa Strategies. This week Prime Minister Justin Trudeau (Papineau, Que.) traveled to Ontario, Alberta, and B.C., and Alberta to make public announcements and tour local businesses.
In a video posted to Twitter on July 5, Mr. Alghabra announced the rail project to passengers on a VIA train over the PA system. "It will increase frequency for passengers like yourself and transform the connection between these cities," he said.
Since then, Mr. Alghabra has travelled by rail along the Toronto-Quebec corridor, stopping in Quebec City, Montreal, Ottawa, and Toronto to announce the rail project alongside local MPs.
"Canadians deserve a fast and reliable train service… High-frequency rail in the Toronto-to-Quebec City corridor is a massive transportation project with the potential to transform passenger rail service by offering faster, more reliable, more frequent, and cleaner transportation service," Mr. Alghabra said in an announcement in Quebec City on July 6, where he was joined by the riding's representative, Treasury Board President Jean-Yves Duclos (Québec, Que.).
Today, I was pleased to join Mayor Labeaume, and my colleagues, @jyduclos, @FP_Champagne & @JoelLightbound, in Qc City, to announce more details on the High Frequency Rail project. 90% of this new service would run on electricity, contributing to a green economy & creating jobs. pic.twitter.com/W5vIT4be84

— Omar Alghabra (@OmarAlghabra) July 6, 2021
Mr. Alghabra's appearances along the route are an example of a recent shift in staging for political announcements, which have been almost entirely virtual since the start of the pandemic. As public health restrictions ease and Canadians increasingly get their second doses, politicians are also increasingly holding public events.
David Coletto, of CEO Abacus Data, said the timing of the announcement is curious. "There's a pretty clear consensus that we're heading toward a late summer election being called, so anything that's being announced between now and then in the summer is certainly politically motivated."
Mr. Coletto said during Mr. Alghabra's cross-province tour on VIA rail, the minister visited cities where the Liberal government holds seats, like the vote-rich Greater Toronto Area, but this could "maybe give them an opportunity to win a few more."
"I don't know if it's going to change people's votes, but it doesn't hurt to have your local MP and regional ministers visiting and making an announcement about a significant public institution that hundreds of thousands of Canadians have relied on," he said.
Greg Lyle, president of Innovative Research, said the infrastructure project is politically beneficial; it shows that the Liberal government has a long-term plan for the future and is concerned with local economic development.
Yet, Mr. Lyle doesn't anticipate the rail corridor being a decisive voting issue in the next election. 
"People are not going to be pounding on the minister's door demanding a new transportation option to get from Montreal to Ottawa. We will not look back at how the 2021 campaign was won or lost on this announcement," he said.
Still, Mr. Hughes said the rail announcement ticks off a couple of important boxes for the Liberal government. He said investments in rail travel are a type of policy that the Liberal government would like to be known for, as compared to automobiles and air travel, they are a green technology that will "create jobs across a couple of different provinces."
"It's also this idea of using technology to improve the lives of Canadians in the future, which is very much in line with the Build Back Better narrative that this government wants to be known for," said Mr. Hughes.
In the announcement, Mr. Alghabra highlighted that 90 per cent of the new service would run on electricity, contributing to a "green economy and creating good jobs."
The rail proposal would provide travellers with shorter travel times by increasing the number of trains on the tracks, ensuring they are more reliable, and increasing speeds. The government said with passenger trains travelling up to 200 km/h, travel times could be reduced times by up to 90 minutes on some routes.
The project would also expand service to new stops, such as Peterborough and Eglinton in Ontario, and Trois-Rivières and Laval in Quebec, and to new stations in targeted locations, including near Jean Lesage Airport in Quebec City. The final cost of the project, which would depend on consultations with the private sector, Indigenous communities, and municipalities, will range between $6-billion and $12-billion. The project is expected to be finished by 2030.
The Liberal government first began exploring the possibility of a high-frequency rail along the Toronto-Quebec City corridor in 2019, when it pledged $71.1-million to VIA Rail Canada to launch a joint project office to work on the proposal. More funding was announced in the recent 2021 budget, where Ottawa pledged a further $4.4-million in 2021-22 to Transport Canada and VIA Rail Canada to support their work with the project, and $491.2-million over six years to VIA Rail Canada for infrastructure investments.
As for the federal government's goal of completing the rail service by 2030, Mr. Lyle is skeptical. He said Indigenous, environmental, safety, and 'NIMBY' concerns will likely result in the project being delayed. "Nothing that big is going to be done in eight years. It just seems very unlikely," he said.
Mr. Lyle said that to score political points, the Conservative Party could attempt to use the announcement as a wedge issue, especially if the Canadian Taxpayers Federation or Canadian Federation of Independent Business went after the Liberals for misusing taxpayers' money. "They could say, we're trying to get out of COVID-19, we've had the longest shutdown on retail in the world in Ontario, so what are you doing to help restore jobs right now? Why are you wasting money on a boondoggle like this?" he said.
Several unanswered questions, Bachrach says
NDP MP and his party's infrastructure critic Taylor Bachrach (Skeena-Bulkley Valley, B.C.) is supportive of the rail project. He said Canadians have been clear that they want "sustainable, efficient modern passenger transportation options" and the rail line can be a big part of that. "This is one of the most densely populated corridors in our country, so rail is an excellent application there."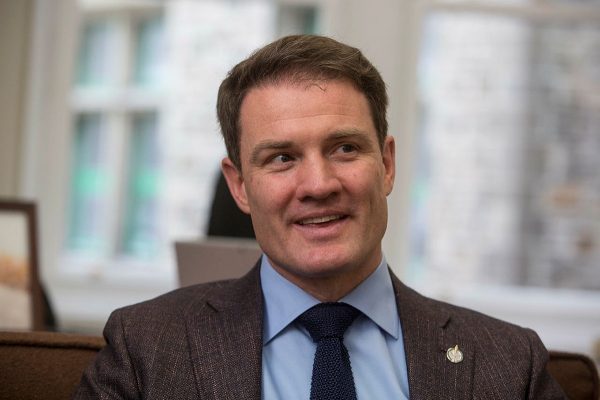 However, Mr. Bachrach said there are several unanswered questions on what the project will look like.
Mr. Bachrach said the NDP wants to see the rail project be implemented in a way that maximizes opportunities for Canadian jobs. He said there's an opportunity for the government to "design the project in a way that prioritizes keeping jobs in our country," but that wasn't mentioned in the announcement.
"That's something that we need to see, because these are multi-billion-dollar infrastructure projects. And if the employment in the construction of those projects like this goes to international firms, then we will lose out on a lot of opportunity," he said.
Mr. Bachrach said he does not support the Liberals' fixation on "attracting private capital and delivering a profit," and said the project should focus solely on the needs of Canadians.
"The concern is that if you put the corporations that stand to profit from investing in a project like this at the center of the design, then sometimes the public objectives and their private objectives get prioritized in a way that is unhelpful," Mr. Bachrach said.
Mr. Bachrach said the NDP also has concerns both with the way in which the Canada Infrastructure Bank has been put at the centre of this project. The bank, created in 2017 by the Liberals, is supposed to invest $35-billion in revenue-generating public infrastructure projects, to attract investment from the private sector. But Mr. Bachrach said the bank has had a "terrible track record" since its inception, failing to get infrastructure built for Canadians.
Mr. Bachrach also criticized the timing of the announcement, saying that doing so in the lead up to what is expected to be a fall election, "certainly feels more like politics than progress."
The Hill Times