LG and Ronald McDonald House Charities Canada thank the Community Heroes who give back – Toronto Sun
Contributions give families the comforts of home while their children undergo medical treatment
Publishing date:
Nov 29, 2022  •  41 minutes ago  •  4 minute read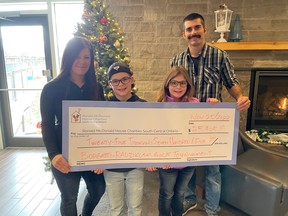 Finding out your child is ill will turn any family's life upside down. Two out of three families in Canada don't live near a children's hospital, which means that most families will need to travel to access healthcare for their child.
In an average year, Ronald McDonald House Charities (RMHC) across Canada supports more than 26,000 families with a seriously ill child. The 16 Ronald McDonald Houses, and 17 Ronald McDonald Family Rooms provide accommodation along with an entire network of programs and services that provide relief for families while their children receive medical treatment at a nearby hospital. Last year, RMHC Canada's programs saved families more than $48.3 million in out-of-pocket expenses.
One family that has witnessed firsthand the importance of RMHC is the Borgatti-Radzikoski family. They stayed with RMHC in London and Hamilton in January of 2013 while their newborn twins, Axel and Sage, were receiving care at the NICU after being born prematurely.
The Borgatti-Radzikoski family live in Welland, Ontario, within the Niagara region where there is no specialized children's hospital. To get the right medical care for their twins, they had to travel to London and Hamilton, where they had no place to stay.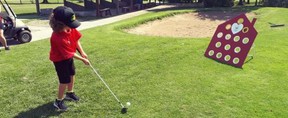 "When a family arrives on an RMHC doorstep, they have travelled far from home to seek medical care for their child – and often, it is an unexpected journey where they have left behind family, friends, a job, and a known community of support," says Leslie Hederson, National Partnerships Director for RMHC Canada. "That's where RMHC across Canada steps in – by providing the comforts of home such as accommodations, warm meals, laundry, support for siblings, and a sense of community, families don't have to go through their journey alone, all just steps away from their child in hospital."
While Axel and Sage were in the hospital, their parents stayed at RMHC South Central Ontario, where they received affordable accommodations and were welcomed by compassionate community.
After 75 days in the hospital, the twins were finally able to go home; however, the Borgatti-Radzikoski family continue to give back to RMHC South Central Ontario to help other families who find themselves in similar situations.
Since 2013, they have raised over $110,000 for RMHC South Central Ontario through their annual golf tournament and other fundraising initiatives. This money has been used to fund two rooms at RMHC South Central Ontario, in Hamilton, and to date has supported more than 4,000 families by providing over 8,000 meals and a comfortable place to stay.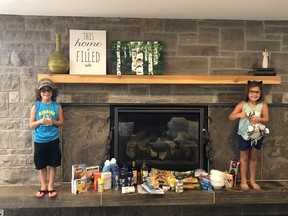 In celebration of their outstanding support of RMHC South Central Ontario over the years, the Borgatti-Radzikoski family has been named one of this year's Community Heroes for their commitment to helping other families with sick children.
In partnership with LG Electronics Canada (LG), RMHC Canada launched the Community Heroes program to acknowledge community members who have made substantial contributions to their local Ronald McDonald House.
"Community Heroes are an integral part of delivering our mission at RMHC across Canada," says Hederson. "Volunteers are essential to our mission and help provide the comforts of home when families must travel to access the medical care their child needs. Their generosity and commitment profoundly impact their experience."
Two other Community Heroes are medical student Adelaide Von Kursell and nine-year-old Emma King, both from the Atlantic region.
Von Kursell is a volunteer at her local Ronald McDonald House. Among the many contributions she's made to RMHC Atlantic, a favourite is the spa night she hosts each Monday evening. To help provide children with a sense of normalcy while they undergo serious medical treatments, children get to pamper themselves while hanging out with the volunteers and other children.
King's parents stayed at RMHC Newfoundland and Labrador while she received surgery at a nearby hospital when she was younger. Since being discharged from the hospital, she has raised over $100,000 through the Red Shoe Crew Walk, community recycling campaigns and other fundraising initiatives.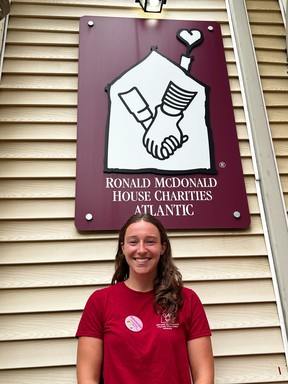 Last but not least, the final Community Hero of 2022 is not an individual, but an entire school. For six consecutive years, the students at Souvenir Elementary School in Laval, Quebec, with the help of their parents and the support of their teachers and school staff, have collected an impressive amount of non-perishable food items for the families who stay at RMHC Montreal. This collection is a love affair that takes place every year on Valentine's Day, providing snacks and meals to families from remote areas who are staying at RMHC Montreal because their children require medical care in Quebec's largest urban centre.
"In this season of giving, LG joins RMHC Canada in thanking the Community Heroes who have made a significant difference to their local communities and the families who need and rely on support in the most difficult circumstances," says Jaeseung Kim, President and CEO of LG Electronics Canada. "We are proud to partner with this incredible organization and celebrate the volunteers and supporters for their meaningful contributions and commitment."
"A Community Hero is motivated by the opportunity to support others with the gift of their time, talents, and/or financial contributions," says Hederson. "They seek to make a difference at RMHC across Canada for families with sick children who live, work, and play in their community."
Anyone interested in becoming a community hero for their local Ronald McDonald House, can start their own fundraiser on rmhc.ca, share their gifts and support by becoming a volunteer, or by purchasing a Happy Meal®, RMHC® cookie, or by Rounding Up their order to the nearest dollar at their local McDonald's restaurant.
"Families with sick children face distinct and significant challenges, including emotional, mental, and financial stress," adds Hederson. "Every little bit counts and makes a huge impact on the mission and families."
This story was created by Content Works, Postmedia's commercial content division, on behalf of LG.