Long road trip will bring Raptors together or tear them apart – TSN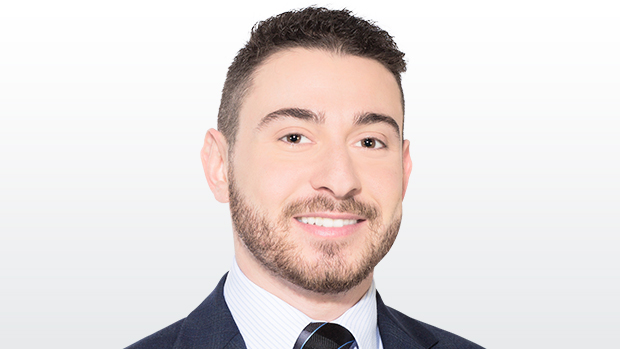 TORONTO – With their bags packed and ready to go an hour or so before embarking on the longest road trip of their season, the Raptors' practice gym was dead silent.
They would eventually get to some brief on-court work prior to departing for the airport, but the bulk of Tuesday morning's session was spent in the film room having what Nick Nurse called a "closed meeting."
At 21-27, Toronto sits 11th in the East, staring up at the conference's playoff and play-in races, as it sets off on a seven-game West Coast road swing that spans 12 days and ends just before the Feb. 9 trade deadline. While the front office decides how to reconcile this club's lofty pre-season expectations with the disappointing results that have followed, this could be their last stand.
So, in what may end up being the final day at home for some of these guys, the Raptors watched tape – not of recent breakdowns or failings, but from a more uplifting time. Nurse showed his players clips from the second half of last season, when they were among the league's best defensive teams. Specifically, the focus was on energy plays, which were a big part of their 2021-22 identity. Crashing the glass, getting back in transition, winning 50-50 battles, rotating over to help a teammate – things they haven't been doing with enough precision or regularity this season. It shouldn't have been hard to notice the difference.
"It showed we were always in ready-mode, focus-mode, effort-mode, always willing to make the next play," said veteran forward Thaddeus Young. "And that is what we need to get back to doing.
"If we bring that same intensity that we had in that tape to each and every game, we put ourselves in a position to win."
Although they feel like they've taken some positive steps recently, having won five of their last nine games, that progress hasn't shown itself on the defensive end, where they rank in the bottom third of the league this month. They're scoring at the 12th-highest rate in January, but even in their wins, getting stops has been an issue.
At this point last year, the Raptors were 18th in defensive efficiency, right on par with where they rank this season. From late-January onwards, they had a top-five defence. They're hoping to rediscover some of that defensive magic out west, though the degree of difficulty is about to go up. Five of the seven teams they'll visit on this trip feature above-average offences, beginning with Wednesday's opponent, the resurgent Sacramento Kings, who score at the league's second-highest rate.
"[Last season's] identity was, when teams came to Scotiabank [Arena] or when teams came to play us at their arenas they were like, 'Man, s***, this is gonna be a hard team to play against, it's gonna be a tough night'," said Young. "Opposing teams worried about us. Now, they're getting away from worrying about us.
"When they step in the gym with us we want them to worry about every single thing we're gonna do on the defensive side of the basketball. The offence is gonna be there, we're scoring enough points to win a basketball game, we're just not getting enough stops."
These long West Coast trips tend to have a way of bringing out the best or the worst in teams. They can make you or break you, bring you together as a unit or tear you apart. In this case, that's not hyperbole.
Change seems inevitable. It's hard to imagine Masai Ujiri and Bobby Webster opting to stand pat at the deadline, given how the first 48 games of this season have gone. They've got a bunch of holes to fill, this much is clear, and these next seven contests probably won't change that.
To what degree this roster will change over the next few weeks remains to be seen, though. According to a league source with familiarity of the situation in Toronto, the sense is that Ujiri is looking for any reason he can find to keep the core of Pascal Siakam, Fred VanVleet, O.G. Anunoby and Scottie Barnes together, and not the other way around. You can understand why he would be reluctant to break it up. That group is home grown. He built it. His organization has spent the time and resources to develop it. And he believes in it, at least he has for a while.
Whatever they do, or don't do, those decisions will likely go down to the wire. Meaning that with eight games left on the schedule before Feb. 9 – they come home and host the Spurs on the eve of the deadline – each one could play a pivotal part in determining what comes next.
"There's no point in thinking about where we were last year or where we're supposed to be," Siakam said. "This is our situation, this is the present, and we have to take it as it is and just continue to focus on the everyday."
"It is what it is at this point in the season, we are who we are," said Young. "But who's to say that can't change? I think we've put that part aside of what people think we should be and what we think we should be, and just going out there and playing and letting the cards fall where they fall. The one thing we can control is our effort, the things we're doing out on the court. Obviously, the coaches can't play for us. Bobby and Masai can't play for us. We as a team have to go out there and we have to put our foot down."
The stakes are high, and in that sense, this might actually be the perfect time for a lengthy road trip. For better or for worse, the Raptors are about to get a pretty good idea of who are and what they're capable of. Beyond that, with all the criticism that follows an underachieving team – fair or otherwise – and the noise that will only get louder leading up to the deadline, especially for a club that's been front and centre in the rumour mill, the travel could be a welcomed distraction.
"We are going to spend a lot of time together," said Young. "There will be a lot of chances to fight through adversity together without all the distractions of being home. For us, it's obviously a business trip."
"We are going to make this thing pretty business-like, professional, leaning towards a lot of work, a lot of meetings, lots of practices," Nurse said. "This is gonna be a pretty focused in, work themed trip."