OPINION: Three letters to help employees add professionalism to how they manage payroll – Toronto Sun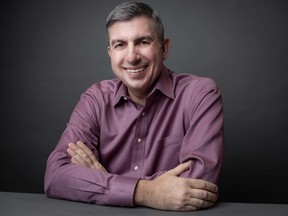 Even though every employer in Canada relies on payroll, the recent article following the latest on the Phoenix payroll clean-up underscores a prevalent misperception. Far too many employers, businesses, and government leaders across Canada are taking payroll for granted and, to their detriment, believe it's as easy as pushing a button.
In reality, payroll is a complex business function that requires highly trained and specialized expertise, paired with top-tier technology, to professionally navigate the nuances of over 200constantly shifting legislative requirements while managing unmovable deadlines. And that doesn't take into account the added challenges of paying employees who live and work across provincial or international borders; or collective bargaining agreements that are rife with their own intricacies.
Your Midday Sun
From our newsroom to your inbox at noon, the latest headlines, stories, opinion and photos from the Toronto Sun.
By clicking on the sign up button you consent to receive the above newsletter from Postmedia Network Inc. You may unsubscribe any time by clicking on the unsubscribe link at the bottom of our emails or any newsletter. Postmedia Network Inc. | 365 Bloor Street East, Toronto, Ontario, M4W 3L4 | 416-383-2300
The impact of this oversight may be exemplified by what the federal government has experienced with Phoenix these past seven years — but it would be false to look at what has happened and believe the government's experience is unique. On the contrary, the example of Phoenix is simply amplified by the number of employees on government payrolls. The truth is that it could happen to any employer still treating payroll as a task to be completed rather than a strategic business partner that isessential to the healthy operation of their organization.
When done successfully, payroll provides a host of benefits. It'svital to business continuity that workers be paid accurately and on time, even in times of flux (think COVID-19, during which 600 federal and provincial legislative and regulatory changes impacting payroll occurred, while governments deemed it an essential service). It protects businesses from fines and penalties by ensuring compliance with a host of legislative responsibilitiesthroughout the year and in case of audits. It supports employee engagement and retention by building trust and supporting employee financial well-being. And it prevents the reputational damage or public mistrust that often follows significant payroll errors.
The good news for employers is that sourcing the expertise needed to manage payroll professionally and reap the benefits of doing so is easy. It starts with three simple letters — either the PCP (Payroll Compliance Practitioner) or CPM (Certified Payroll Manager) designations. Both mean that a professional holds the gold standard in payroll education and practice from the National Payroll Institute. More than 16,000 (and counting) professionals across Canada currently hold these designations.
Beyond the operational benefits of treating payroll professionally, there are also benefits concerning productivity that business owners should be aware of.
RECOMMENDED VIDEO
We apologize, but this video has failed to load.
Growing financial stress on workers that can result from payroll mismanagement directly impacts workers' ability to focus on the job. Economic analysis by the Financial Wellness Lab of Canada conservatively estimates that employee financial stress on the job cost businesses more than $40 billion in 2022 due to lost productivity. Now imagine the impact of not having your pay deposited and being left to wonder how you'll meet your financial obligations.
All of this, taken together, sends a clear message: employers, businesses, and governments must pay attention to payroll. Payroll doesn't handle itself. It requires professionalism, specialized expertise, care and diligence. A top-tier payroll technology can be incredibly beneficial, but pairing that technology with the specialized knowledge of a designated professional is required to optimize the function.
It's time to start investing in payroll professionalism.
-The President of the National Payroll Institute, Peter Tzanetakis emphasizes that managing payroll professionally is vital to the health of every business in Canada.