Politics This Morning: Trudeau meets with Kenney, Nenshi in Alberta; Singh to kick off cross-country tour in B.C. – The Hill Times

politics-this-morning-trudeau-meets-with-kenney-nenshi-in-alberta-singh-to-kick-off-cross-country-tour-in-b-cAno
Plus, NDP MPs Mumilaaq Qaqqaq and Charlie Angus will be calling on Justice Minister David Lametti to investigate crimes against Indigenous people in Canada at residential schools.
Prime Minister Justin Trudeau, pictured during an announcement in Ottawa alongside Minister of Families, Children and Social Development Ahmed Hussen, in June 2021. While in Alberta on Wednesday, Mr. Trudeau confirmed the federal government's investment of up to $1.53-billion towards building the Green Line LRT project in Calgary. The Hill Times photograph by Andrew Meade
Good Thursday morning,
To keep reading, subscribe and become a political insider.
Only $7.67 / week for one year.
Enjoy unlimited website access and the digital newspaper.
Cancel anytime.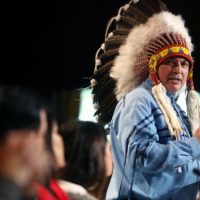 In his address to kick off the AFN's 42nd annual general assembly, National Chief Perry Bellegarde says he believes the group can prevail by coming together 'in co-operation, in unity, and ceremony.'
Based on the latest Ekos poll, the only threat to a Liberal majority government comes not from the Conservatives, but from the NDP and possibly the Bloc Québécois.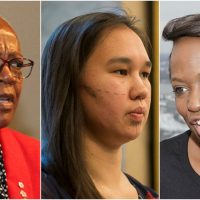 Not recognizing an MP is 'willful ignorance' says former Liberal MP Celina Caesar-Chavannes, after NDP Qaqqaq says she was targeted by security.